By
William McCullough
" Rape is the only crime where the victim becomes the accused."
Freda Adler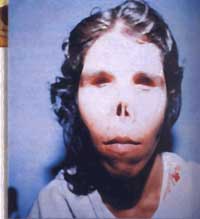 Sharia Law in action….  
We shouldn't be surprised by now, given the Obama administration preferential treatment of Muslims, that the following story was even allowed to happen:
 A New Jersey Judge, Joseph Charles, denied a Muslim woman's protection order against her Moroccan husband, a devout Muslim, who has repeatedly beat and raped her. The husbands explanation for his behavior:  "This is according to our religion. [she is]  my wife, I can do anything to [her].  The woman, she should submit and do anything I ask her to do."
 The Judge by his adjudication in denying the wife's petition for protection, has enacted Sharia law and is guilty of perpetuating the continual abuse of this woman. He has by his omission of his legal responsibility, refused to protect this woman from further abuse – he by his actions has, I believe, also become her abuser.
Fox News reported that Judge Charles' ruling was overturned last month by New Jersey's Appellate Court, which ruled that the husband's religious beliefs were irrelevant and that the judge, in taking them into consideration, "was mistaken."
The woman's lawyer, Jennifer Donnelly of New Jersey Legal Services, told FoxNews.com that Charles' ruling should add to the case for a proposed Oklahoma law, which will be on the ballot in November, which would ban judges from considering "international law or Shariah Law" in their rulings. Read more: http://www.foxnews.com/us/2010/08/05/advocates-anti-shariah-measures-alarmed-judges-ruling/
To read the story on the poor woman pictured above, open the following link: http://www.rozanehmagazine.com/julyaugust02/Mayjune02new/wpakistan.html